Hi everyone 👋
I'll start with a reminder to remove your tokens from OKEx by the end of the month. $EDGE was delisted earlier this month, with the exchange citing a lack of liquidity.
We're disappointed in the decision, but have enough coverage on other exchanges for the time being, and will continue to look for growth in exchanges as the network grows.
The team have taken on board the feedback from the community over the past week and are taking steps to address liquidity.
In other news Edge was shortlisted for a Network Computing Award in the "Network on the Edge" category, alongside the likes of Cloudera, Dell, Hitachi and IBM.
The winner is chosen by popular vote, so please show your support for the home team by voting for us here: http://www.networkcomputing.co.uk/ncawards/?page=nca2020vote
Chris and I will be travelling next week for a couple of pitches abroad. 🤞 for us please 🙏
The network team have continued to work on telemetry. We now have pretty much all of the data points that we require for visualisation and payment aggregating to network API.
We're currently piping the data back out in to Grafana for internal monitoring: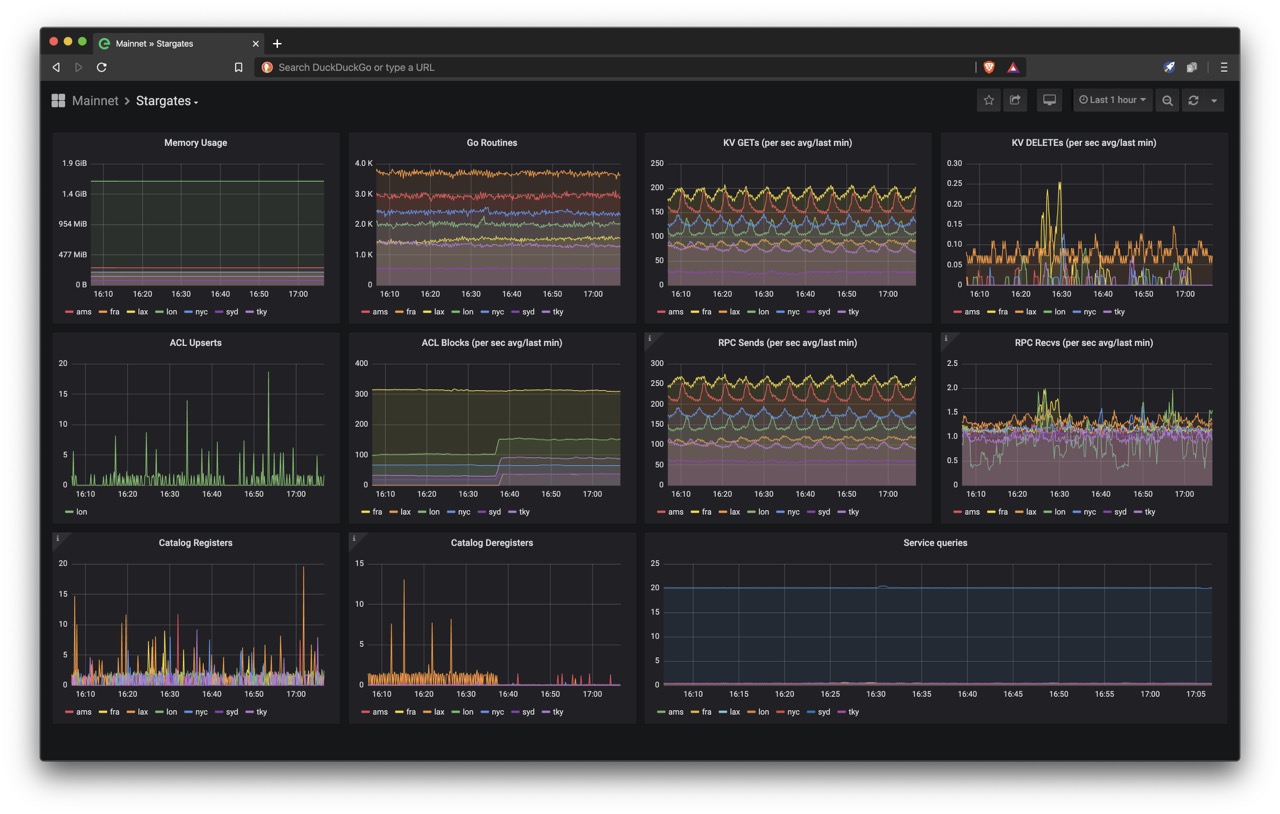 Data from Mainnet showing a breakdown of Stargate usage.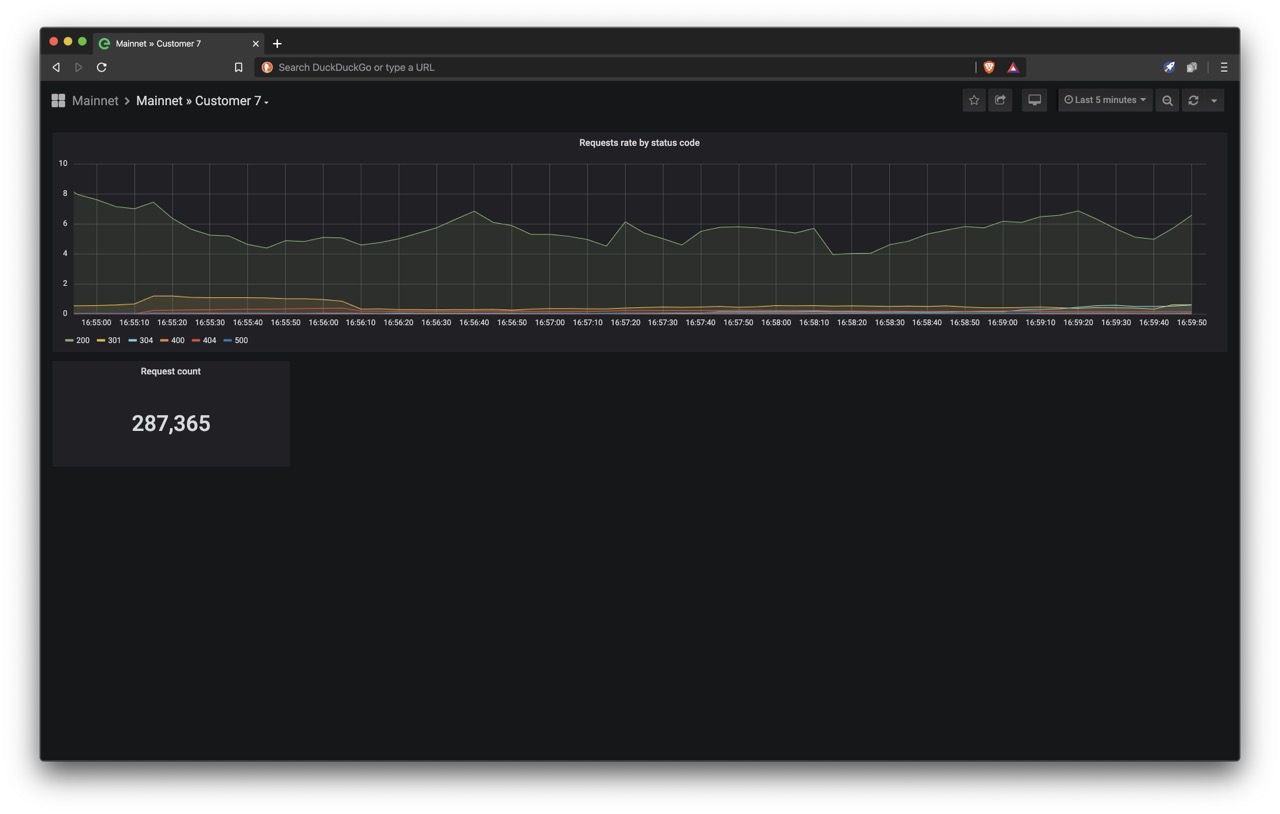 Data from Mainnet showing a breakdown of Gateway usage including requests and traffic per domain, along with individual gateway requests.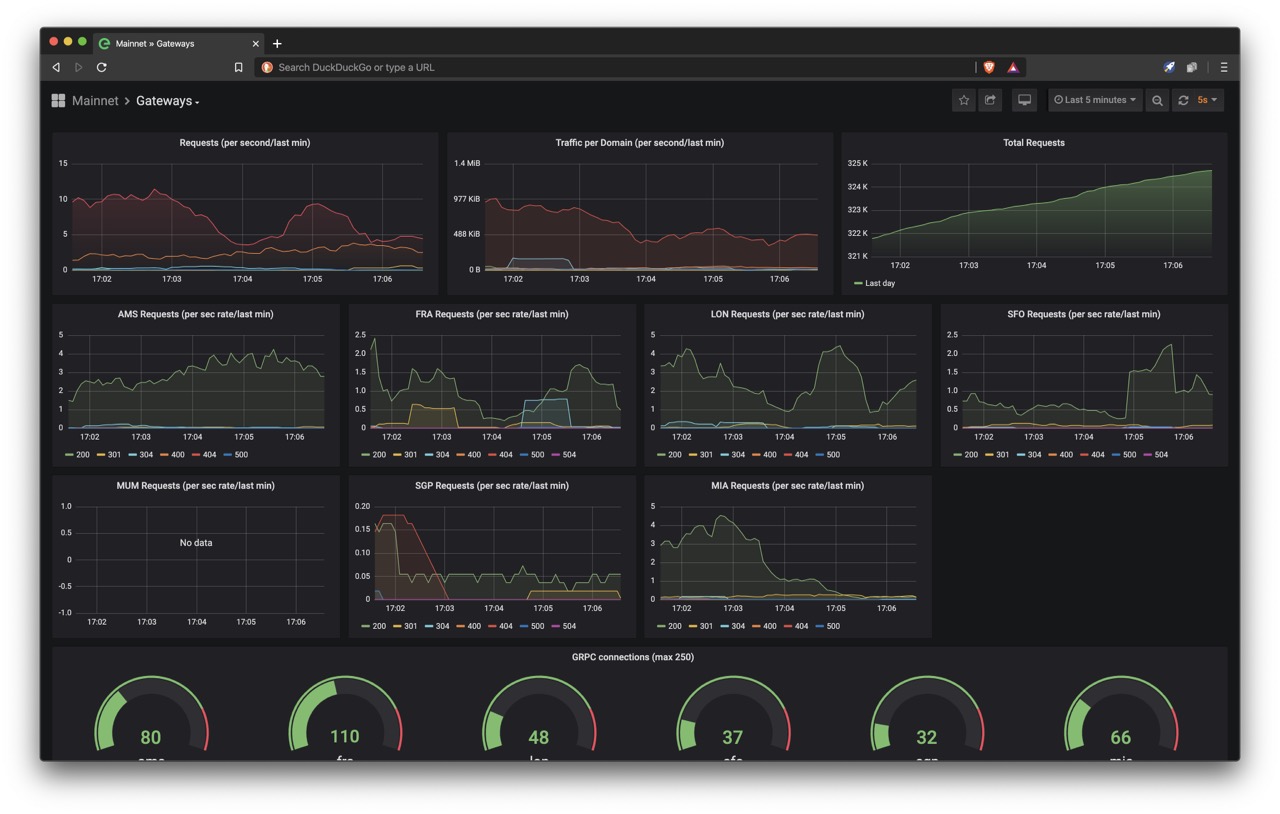 Data showing realtime customer specific request data for CDN.
Key metrics will be making their way in to Console over the coming months. We also plan on making key data points such as node data and request counts available via publicly addressable API.
The team have also been working on Stake Management, getting it ready for testing.
They also worked on CDN, implementing better error messaging (to move us beyond the current "oops there was error" style message to a full error handler that conveys the type and source of the error.
Stake integration into Network API was completed and a number of improvement to CLI were made along the way.
Work on diagnosing and fixing an issue with Stargate certificate generation took place today on the back of a domain-specific outage which was tied to an issue with a corrupt SSL certificate.
Additional logging was added to Network API and crucial upgrades were made to to Sync.
Finally the team put together a video demo of the integrated staking system. You can see this here: https://edge.network/uploads/stake_management_demo_210220.mp4
We are also planning on adding stake management in to Console in time.
And that's it! Enjoy your weekends.