Hi Everyone 👋
The distribution of TNC is ongoing and progressing well. Of the swap requests received so far, ~90% have been processed, and we're continuing to iterate through the rest in batches as they come in.
We had a bank holiday on Monday so this week was shorter than usual.
This week the network team reached a final solution for the dynamic queue sizing on Gateway. This utilises an efficient adaptive mechanism which will rapidly adjust the load balancing prioritisation for each Host based on their recent scoring, current queue size and expected response times.
We'll look to publish an article (or two) about this shortly.
They have also been working on the last few components in the upcoming subscriptions release for CDN. This includes the refactoring of the approach to aggregating usage statistics to reduce the load on the data layer, as well as finalising the email templates for subscription updates and usage warnings (there are 18 permutations of these!).
Here's a sneak peek:
Viewing your subscriptions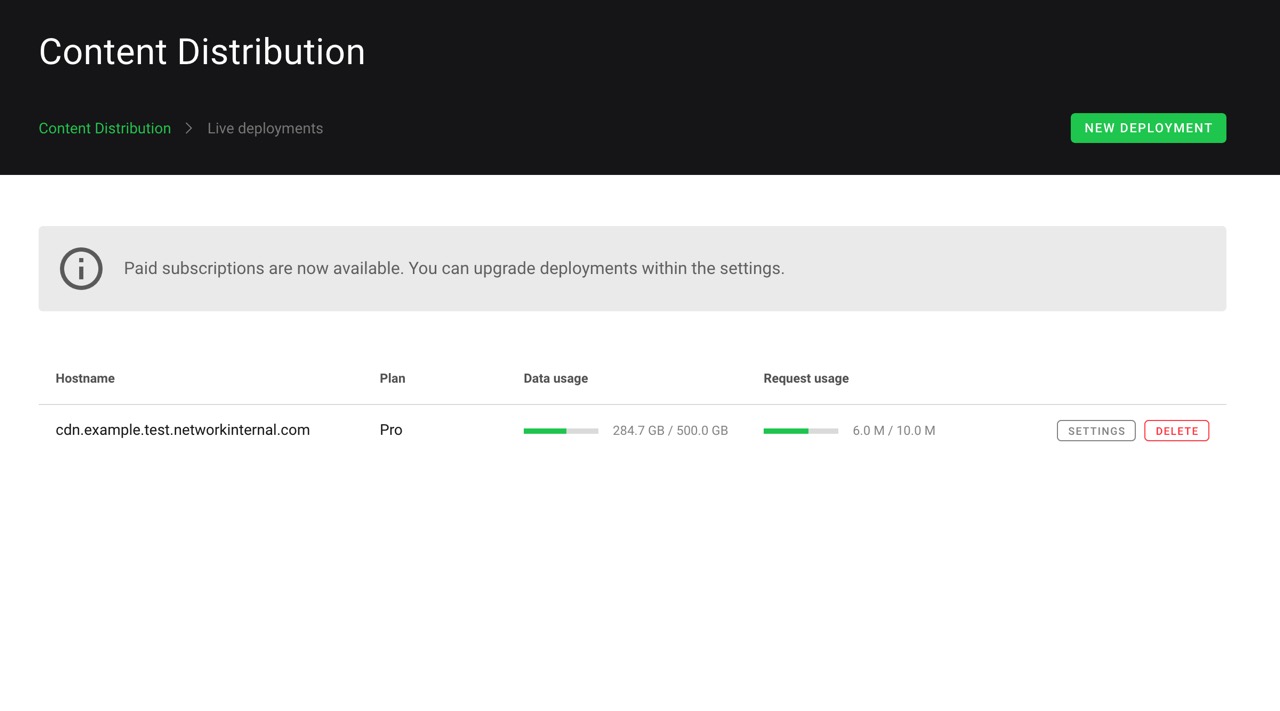 Selecting a plan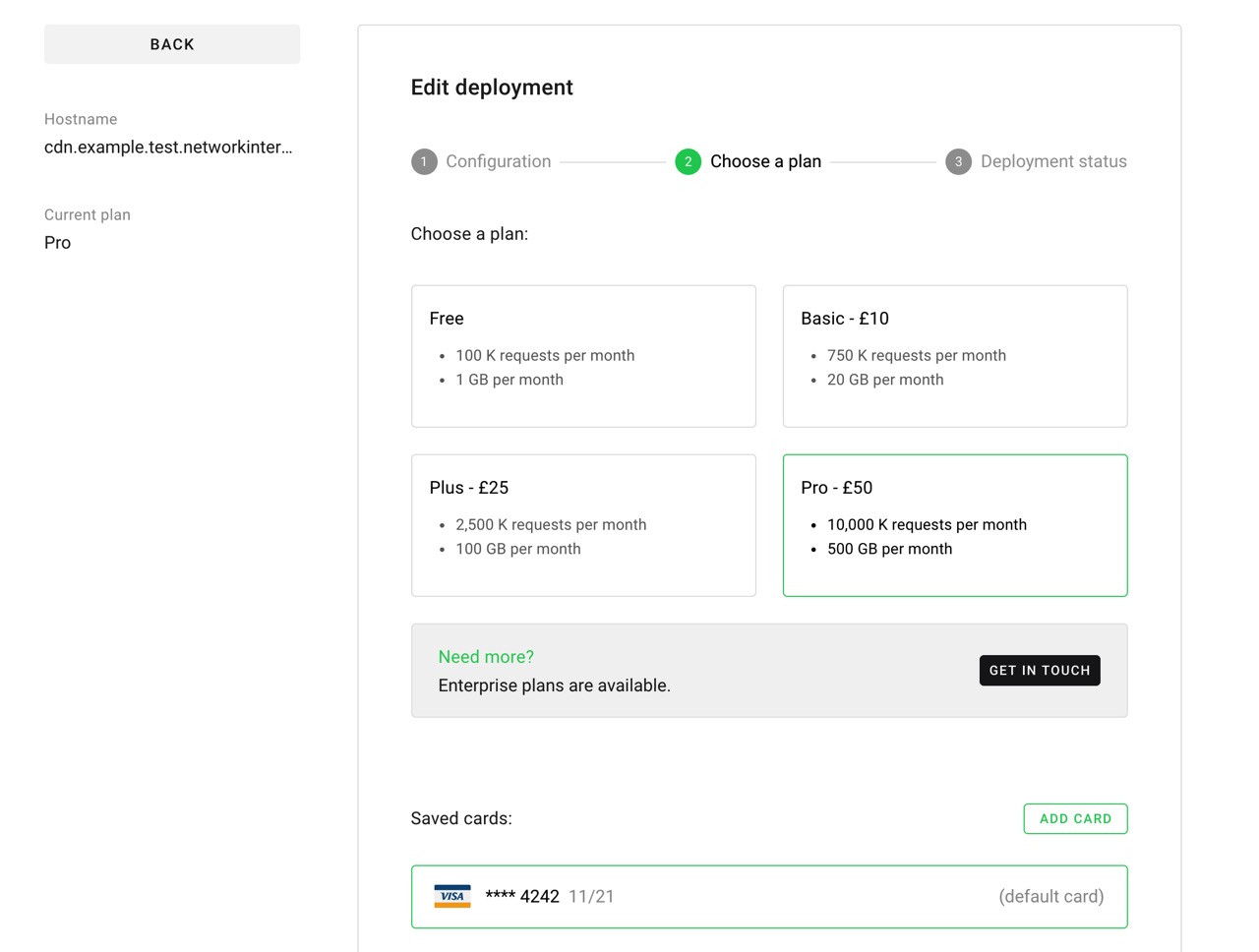 Subscriptions are due for release at the end of next week.
And that's it for now. Enjoy your weekends.
(The values and tiers in screenshot #2 are placeholders, so you know 😀)